Welcome!
I'm the author of The Habit Factor® and creator/inventor of the top productivity (iOS and Android) app sharing the very same name.
Want to join our next small-group coaching cohort? Learn more here: The 28-Day Breakthrough!
I've also authored The Pressure Paradox™ and EVERYTHING is a F*cking STORY.

(Apologies for the language, there is a story there).
In total, these works complete a personal development 'trilogy'. Nearly 20 years and approximately 900 pages in total.
Each book guides you through crucial components required for YOUR LONG-TERM PERSONAL GOAL ACHIEVEMENT and TRANSFORMATION:
Your ENVIRONMENT, HABITS, and STORIES (as Thought 2.0) must be aligned and congruent/conducive.
In total, these books reveal what is now known as the "3 Circles of Behavior Ech0-System" and/or for simplicity's sake, The Grunburg Behavior Model. Take your pick.
---
If you're looking to connect, share more about yourself, and learn about various coaching and support options, click here.
---
The Habit Factor® laid the important foundation; that habit development and habit alignment are required for efficient and effective goal achievement.
The Pressure Paradox™ proved beyond a shadow of a doubt that pressure is NOT the "enemy of success" as many experts posited. Rather pressure is a neutral force that must be understood and harnessed to enhance our productivity, performance, and peace of mind.
Finally, "EVERYTHING" taps into the very core of this behavior "echo system" to reveal how it's the stories we tell ourselves, about ourselves and the world at large, that either move us closer or push us further away from our goals and ideals.
I'm honored you've found your way here!
Martin Grunburg was talking about habits way before most of the rest of the world woke up to how important they are. Like a decade before Atomic Habits, Tiny Habits or any of the other best sellers from today. His view on habits is quite interesting, and something the science seems to be catching up with. Take a listen.

[thehabitshabit.com podcast] with Brian Conroy
Where to Begin
If you're feeling "stuck" or like you're "spinning your wheels" or, you're "not tapping into your full potential" I have some great news for you.
That is precisely WHY The Habit Factor® exists and why I know it can help you.
I recommend you start here: –>> Go to TEMPLATES and download the free habits and goals tracking sheet.
If you have a smartphone (iOS or Android) and would prefer to use that, you can search for the FREE version of each in their respective marketplaces.
If you'd like more background and a step-by-step guide to P.A.R.R., (Plan, Act, Record & Reassess), which is The Habit Factor's method for habit development and alignment, go HERE (course) or check out this blog post: PARR and The Habit Factor®.
Background (PR Stuff)
Martin Grunburg is widely regarded as the "father" of the modern habit-tracking movement. A renowned innovator in the behavior change arena, Grunburg published the world's first, "Habits to Goals" methodology within his bestseller, The Habit Factor® (2010).
A year prior, The Habit Factor® app was released in iTunes—a complementary app—teaching legions worldwide (nearly ½ million downloads to date), specifically how to intentionally craft and align good, supportive habits to their most important goals.
Today, there are upwards of 100 different habit-tracking apps. The reason is simple: The Habit Factor® introduced a better, simpler, and more effective way for anyone to achieve their most important goals.

The Habit Factor® app employs its proprietary P.A.R.R. methodology. [Plan. Act. Record. Reassess]. P.A.R.R. deviates greatly from the much-touted and often regurgitated Cue, Routine, Reward—the "Habit-Loop"—popularized by The Power of Habit and Atomic Habits as well as the majority of leading behavior science professionals.

The challenge with Cue Routine Reward is that it's based on the study of rodents.
The P.A.R.R. methodology underscores your human, innate attributes; choice, intention and reflection.
Humans (YOU) have the ability to choose which habits to craft (rodents cannot do that).
By following P.A.R.R., anyone can intentionally cultivate supportive habits that are aligned with their most important goals and ideals.
Check out the Habits 2 Goals Podcast now on Susbstack, subscribe for free!
A Ground-Breaking Goal Achievement & Personal Transformation Methodology
Both the methodology and app were quickly adopted and implemented by Ph.D.s, business consultants, life and business coaches, and a wide range of thought leaders worldwide. Martin was invited to present these insights about habit and goal achievement at TEDx in the United Arab Emirates (immediately after The Habit Factor® was published). His work has been featured in the world's most popular productivity blogs, such as Lifehacker.com and Mashable.com, as well as the New York Times, C|Net, and OpenForum, among others.
Perennial bestselling author Michael Gerber, (The E-Myth Revisited) has said of The Habit Factor, "Brilliant, everyone needs this… whether you read this for your business or yourself— just read it!"
Prior to developing and authoring The Habit Factor®, Martin has been a partner in C3 Networx, formerly Home2Office Computing Solutions, Inc. As founder/COO, he's been nominated twice for the Entrepreneur of the Year award and has twice led his team to win the Better Business Bureau Torch Award for Marketplace Ethics.
In 2021, Martin was honored as one of 60 "shining examples of changemakers for social impact" by San Diego Big Brothers and Big Sisters. As a former Big Brother, he volunteered for over 15 years and served on the local board of directors for ten years. Martin also served as a volunteer instructor for Junior Achievement, teaching "Success Skills" to some of the city's more economically challenged high schools. As well as serving two years as the "Mentor Chair" San Diego's Entrepreneurs' Organization.
An avid waterman, surfer, and sailor who has completed the Catalina Classic (a 32-mile open-ocean paddle) four times and considers himself an "accidental triathlete", having completed several full Ironman-distance triathlons (one in France).
Companies thrive with The Habit Factor®
---
Some of the organizations and companies presented to/trained on The Habit Factor®
ITD WORLD | Leadership Development | Training | Coaching | Mentoring | Consulting
[ EO ] Entrepreneurs Organization
TEDx
NPR – KUSP Talk of the Bay
Vistage
EO Accelerator
San Diego Professional Coaches Alliance
Sales Leadership Alliance (SD & OC)
The Society of Pharmaceutics and Biotech Trainers (conference)
SENTRE Partners
College Works
Dolce & Pane
Zenzi
US Green Chamber
Southwest Realtors Association
BirdRock Systems
JMS General Contracting
PC Housing
Indie Business Network
Big Brothers Big Sisters San Diego
Simon Vetter Coaching
Rich Phillips Coaching
Testimonials:

"Brilliant! Everyone needs this… whether you read this to improve yourself or your business — just read it!"
~Michael E. Gerber, Author of the perennial best-seller, The E-Myth Revisted (www.michaelegerber.com)
---

"Deep and inspiring. The Habit Factor® reveals why each of us must conscientiously choose our thoughts, thereby directing the power of habit to server ourselves, our companies, communities and planet."
~Chip Conley, Founder of Joie de Vivre Hospitality and author of PEAK: How Great Companies Get Their Mojo from Maslow (www.peakorganizations.com)
---

"Powerful. Practical. Certain to super-charge your success! With regular use of The Habit Factor, you can develop any habit necessary to achieve any goal you set for yourself."
~Brian Tracy, Author of 55 Books in 36 Languages, (www.briantracy.com)
---

"In my practice, I've noticed that many patients have goals but haven't developed the right, supportive habits needed to achieve their goals. The Habit Factor app has really helped to build and align habits, and I recommend it to patients who are serious about improving their health. The book provides the needed education and awareness around habit and the habit development required for real, lasting change."
~Dr. Dylan Steer, Nephrologist | Medical Director
---

"When you commit to the insightful lessons in this compelling book, you will forever avoid mediocrity and relish in a life of sweet success. Give yourself this gift!"
~Dr. Anthony F. Smith, Cofounder of Leadership Research Institute and best-selling author of The Taboos of Leadership and ESPN: The company (www.lri.com)
---

"As a behavioral scientist and consultant to numerous successful organizations, I believe The Habit Factor's content is important for today's leaders and managers. I recommend you read and begin practicing the tips and techniques outlined to enhance your own success as well as that of your organization."
~Holly G. Green, Managing Director, The Human Factor Inc., | Consultant, Keynote Speaker, Behavioral Scientist | Best-selling author, More than a minute, how to be an effective leader and manager in today's world (www.thehumanfactor.biz)
---

"I knew Martin was going to be great. What I didn't know is that his presentation was going to be THAT GREAT! This message is so important and relevant for any organization. We've already asked him to come back and do this again."
~David Steel, Founder, Former CEO, The U.S. Green Chamber of Commerce | (www.usgreenchamber.com)
---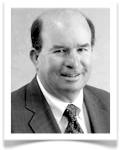 "First, I literally could not put this book down! I found myself purchasing dozens of books for our employees. Then, I invited Martin to speak at our company's annual retreat. The important lessons he shares about habits are going to help us to get out of this difficult economy. And, I know his message touched many of our employees personally."
~Steve Williams, President, Partner, SENTRE Partners (www.sentre.com)
---

"There's a reason we've had Martin present to our company the last 4 years! Time and again, he leaves our students inspired and fully motivated to improve themselves in turn, helping our reach new heights year after year. Martin's lessons fit perfectly with our culture of continuous improvement and we continue to post record growth. Our students love his talks."
~Brian Moaddeli, President CollegeWorks, Southern & Northern California. (www.collegeworks.com)
---

"Martin is a true inspiration. When he spoke to our Young Professionals Committee (YPC) at their annual board retreat he was insightful and inspiring. He did a wonderful job sharing his unique experience with the book's many lessons. He taught us how they can be applied to ANY goal— be it fundraising or completing an Ironman distance triathlon."
~Kim Fitzgerald, Development Coordinator-Corporate & Individual Gifts, Big Brothers Big Sisters of San Diego County
---

"If you're beginning to believe another book might not help you— think again. The Habit Factor is a powerful and simple strategy for creating meaningful change in your life! This step-by-step process gets results. Combined with the mobile app, it's a productivity dynamic duo!"
~Garry Ridge, CEO WD-40 Company, Author, Helping People Win at Work
thelearningmoment.net
---

"After 30-plus years working with entrepreneurs and achievers at the highest level, both in government and the private sector, it's become fairly obvious that one's discipline and rituals are what set them apart. The Habit Factor shares with you, step-by-step, the key to making those powerful elements work in your favor."
~Warren S. Rustand, Entrepreneur, Speaker & Former Chairman WPO, Creator of "Public Policy and the Private Sector"
---
More…

"Martin's presentation was powerful and well received by the group. After reading the book I realized the potential of your process to improve one's professional and personal life. In the business world we try to engrain positive behaviors (habits) and eliminate non-productive behaviors not only with our employees but with our customers. That said, your book will become part of my team's training process to capture incremental business. Thought you would like the feedback." ~Tim Hawboldt Regional Manager, Chrysler SBS (sent via email over a month after the presentation)
---
"The presentation was clear, educational and most importantly, inspirational. Martin has a very effective way of educating you about habits while motivating you to take action. His simple process is very effective and has already helped me to start changing. Even my kids are using the process now Thank you Martin."
~Alex Shahabe CEO, PC Housing
---
"The Habit Factor offers life changing ideas and a system to implement. Incredibly valuable." ~Jim Matteo, CEO BirdRock Systems
---
"The Habit Factor should be incorporated into sales management!" ~G. Colbert
"The Habit Factor provides a meaningful and unique perspective to achieving goals you may currently have or have yet to realize. I'm looking forward to applying The Habit Factor's methodology both professionally and in other areas of life. Thank you." ~H. Ricaurte
---
"The idea that changing your smaller behavior and habits on a regular basis will lead to achieving monumental goals was a concept that seemed farfetched at first, but the more you listened to the presentation the more it made complete sense." ~A Schumacher
"Martin is just oozing with sensational past experiences that give the Habit Factor an interesting type of depth and structure. I have tried many apps with similar ambitions, to this day I'm using only one, The Habit Factor." ~D. Diakov
Speaking and presenting inquiries:
Please email: jen <AT> thehabitfactor dotcom SUBJECT: "PRESENTER!"
There's nobody better to introduce, educate and inspire your organization to live by the timeless and profound principles of The Habit Factor® than the creator of the world's first, true habits to goals app (one that appreciated the significant difference between goals and habits) and the first productivity app ever associated with a best-selling book.
Martin provides a very real, personal account of both awakening and transformation tied to habit development. (This isn't just a story about a cookie habit).
As an overworked, unfit entrepreneur to 3x full, Ironman distance competitor and 4x Catalina Classic, (32 Mile Open Ocean paddleboard event) participant.
The key takeaway though has little to do with the athletic events what makes Martin's story unique, is how he distilled the insights into a repeatable method which has now been taught and trained for nearly a decade.
His insights originally shared within The Habit Factor (book and app) regarding habit development and alignment to achieve goals has now become an accepted best practice. Promoted throughout the web and world by productivity experts, coaches, management consultants and PhD's who continue to reiterate and share this new, BIG idea.
(a recent example in Forbes below, see if you can guess the "surprising activity").
Ultimately, The Habit Factor® has now become the world's best-selling productivity dynamic duo (book & app) (iOS and Android) touching tens of thousands of lives around the world.
Here's a short/quick book review that nearly reads fake because it says "actually" so many times.
In 2010, The Habit Factor® book was published and this (below) is what I wrote near the end of the book.
MY GOAL/WHY I WROTE THIS
"Kids are 25% of our population and 100% of our future." ~Anonymous
Here is my big goal and vision for this book. In fact, this is my "Why?" and it probably makes sense to share it, since you have taken the time to read it (thank you). The answer is, I "had to" write this book. My main goal is to help young adults, even high school-age kids, recognize that regardless of their circumstance, with The Habit Factor working for them, they will achieve their goals.
There is so much noise and there are so many distractions between TV, the Internet and video games; too many young adults come out of college and especially high school completely confused about how to channel their energy. Most have no idea how to set or achieve their goals. Schools are designed to prepare students for a life of service, productivity and achievement, and given what has been disclosed within these pages, I'm confident that such an understanding of the subject of HABIT would greatly serve our collective future. In fact, I strongly believe that everything there is to know about habit (the related science, nature and even theories, much like any other scientific theories and languages that are taught in school) ought to be learned by our children now.
Habit is the fertile ground and wellspring of success. Yet, ask any young adult or teenager to describe habit and you'll likely hear, "A habit is like smoking or taking drugs."
You're unlikely to hear, "Habit is my special weapon of achievement. If I choose and forge my habits diligently and wisely, I will achieve nearly any goal I desire and, ultimately, realize the lifestyle of my dreams."
So, that was 2010!
It's a bit difficult to recall that prior to The Habit Factor, the considered best practice for goal achievement was something known as S.M.A.R.T. goals which leaves out the concept/subject of habit entirely.
Today, if you were to take a quick survey of the personal development / self-help landscape within iTunes or Amazon (for instance) it's impossible not to notice what is, in essence, The Habit Factor's core message being amplified over and over again with the proliferation of habit tracking apps and habit development ebooks none of which existed prior to The Habit Factor.
I guess that's the good news…
However, the "other" news is many of these apps and books are just opportunistic (riding a growing trend) and misrepresent or, perhaps miss entirely the important ideas about habit development and goal achievement.
From the beginning, The Habit Factor® was intent to be the very first complete personal/professional development solution (book and app) specifically showing people how to intentionally craft habits that are aligned with their goals.
Please, have a look around this website and if you have any questions feel free to reach out on Facebook, Google+ or you can email: mg (at) thehabitfactor (dot) com
Thanks once again for the visit… be sure to download the habit development template if you haven't already, here and / or check out the book!